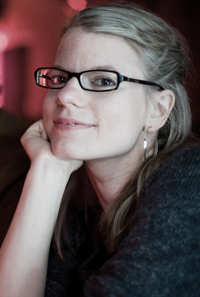 Katherine Covell is an Oakland-based art director and set decorator for film, commercials and web content.  She also writes and produces for documentaries and museums.
Her most recent projects include assistant art directing Season 1 of the HBO series Looking and managing image and artifact acquisitions for the National Blues Museum.
Other credits include set decorating the Francis Ford Coppola gothic horror film 'Twixt and commercials for Hugo Boss, Visa, eMusic, and Comcast; art directing commercials for Google, Nike, Oracle, and Sprint; and production designing the web series Decisions, Decisions and David Arquette's absinthe fantasia The Butler's In Love.
Downloadable art directing / set decorating resume here:
Downloadable production / writing resume here:
Photo courtesy of Gabriel Harber